Text Size
Print
Media Filing Center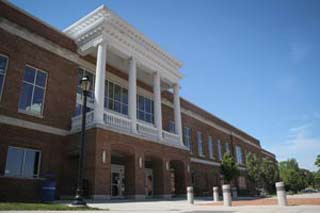 Health & Fitness Center, First floor
The media filing center will be open 24 hours a day, and the Rate Card, School Help, Technology and CPD desks will be fully operational during the following hours:
Thursday, September 29, 10:00 am - 6:00 pm
Friday, September 30, 10:00 am - 6:00 pm
Saturday, October 1, 10:00 am - 6:00 pm
Sunday, October 2, 10:00 am - 6:00 pm
Monday, October 3, 9:00 am - TBD
Tuesday, October 4, 7:00 am, until the last person leaves
Wednesday, October 5, 6:00 am - 2:00 pm
Media Rate Card Desk
Members of the media will be placing technology and other orders via an online rate card ordering system. Online orders can be placed through Wednesday, September 28 only. As of 10am on Thursday, September 29, online orders will close and all rate card ordering must be completed at the rate card desk in the media filing center.
Spin Alley
Indoor Recreation Court, Health & Fitness Center, First floor (Adjacent to Media Center)
The CPD Media Team will be hosting the lottery draws for media spin alley assignments on the following schedule:
Network (National offices of ABC, CBS, CNN, C-Span, FOX, NBC) Draw for positions on Friday, September 30 at 3:45 pm.
Locals/others draw Friday, September 30 at 4:30 pm.