Text Size
Print
Credentialing
CPD Issued Credentials will be required on the following dates:
Sunday, October 2 (valid)
Monday, October 3 (valid)
Tuesday, October 4 (required)
Individual media can pick up their CPD issued photo credential at the Accreditation Center on the dates and times listed below. All times listed are local, and hours may vary and are to be determined. Large media organizations will be distributed in bulk and picked up by 1-2 representatives. Bulk distribution is by appointment only.
Accreditation Center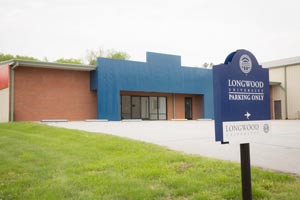 The Yard
211 4th Street, Farmville, VA
(between South Street and Virginia Street) Red brick building. Off street parking lot on site directly in front of building.
All members of the media are required to pick up their credentials before entering the perimeter. Media Credentials will be distributed during the following hours (listed in local time):
Sunday, October 2, 9:00 am - 7:00 pm
Monday, October 3, 9:00 am - 7:00 pm
Tuesday, October 4, 8:00 am - 6:00 pm